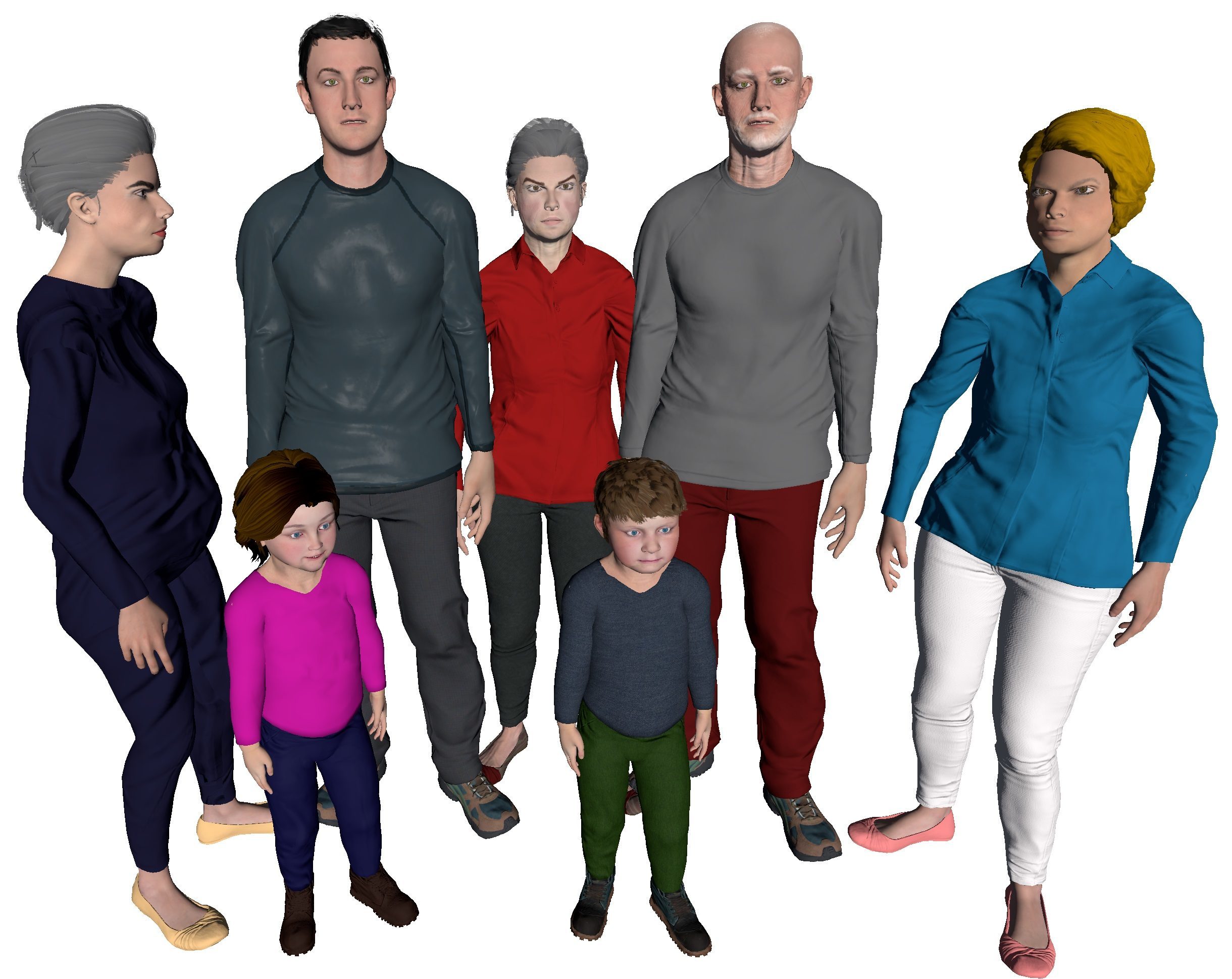 Seven virtual patients are always ready to take part in the simulation. Different ages – children, adults and the elderly. In addition, there is a virtual patient of a pregnant woman and a newborn baby coming soon. We are constantly working on the development of our simulators, and more virtual patients, environments and opportunities will be coming soon.
The functionalities of VMS simulators focus on 3 key areas: instructor capabilities, virtual patient capabilities, and students training. Striving for perfection, we attach particular importance to continuous development in the key areas of functionality and intuitiveness of our simulators.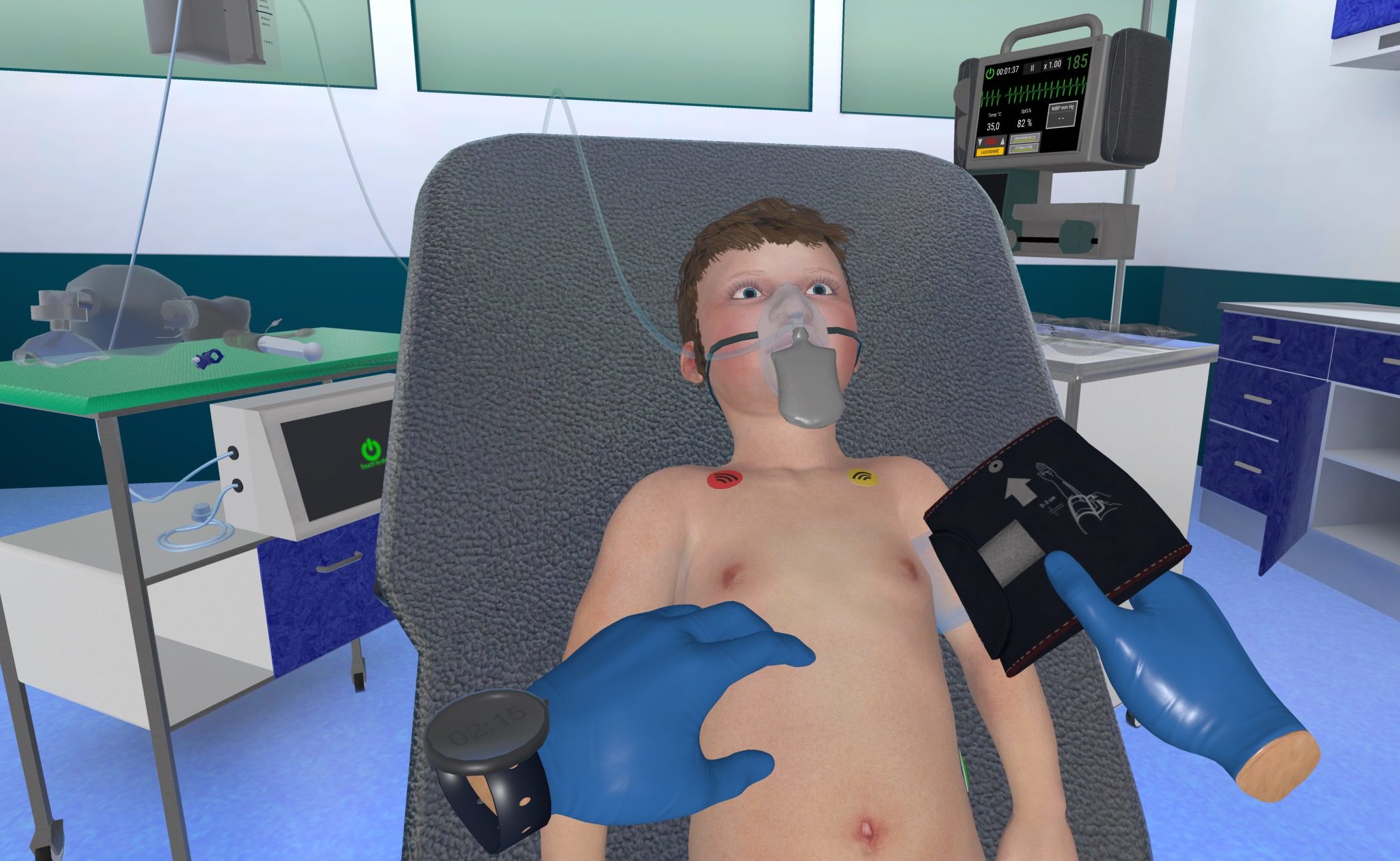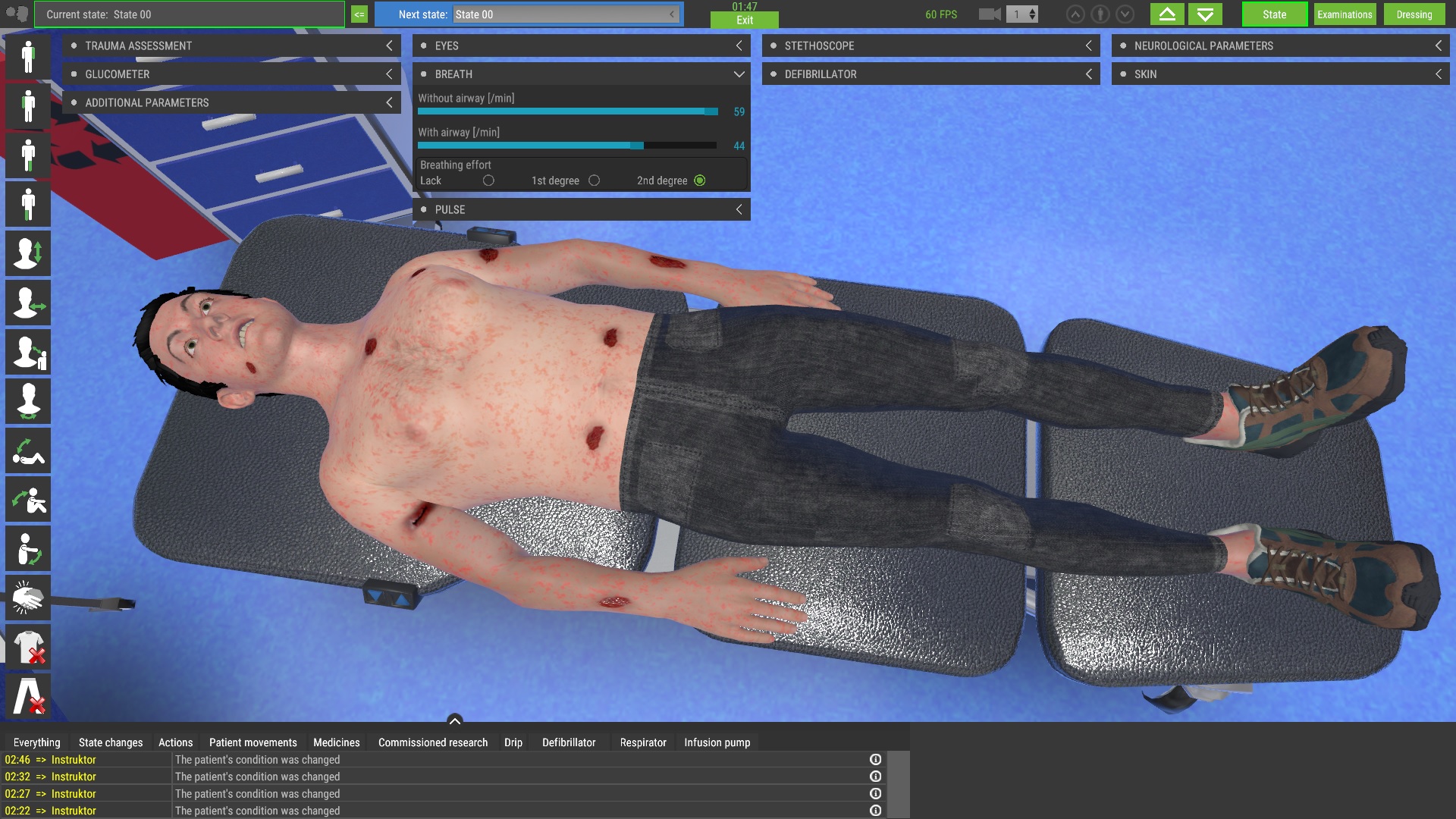 Real-time patient management is a unique feature available in VMS simulators. During the simulation, the instructor can freely create its course, deciding on the behavior of the virtual patient, talking to the participants of the simulation and deciding on the available results of laboratory tests. Virtual patient guidance by an instructor resembles a classic simulation. The range of functionalities available to the instructor is extremely wide. The instructor affects such parameters of the virtual patient as voice, change of body position, execution of commands, level of consciousness, sweating, bruising, occurrence of stroke symptoms, heart rate, neurological elements (e.g., Babinski's sign or grip strength), reaction to light, number of breaths, glucose level and more. Such a wide range of parameters configurable during the simulation makes the functionality of the virtual patient similar to, and sometimes exceeds, classic simulators.
The instructor can create a simulation for 1 to 6 participants whose task is to correctly perform the planned medical scenario (including all necessary medical activities, monitoring, treatment, medication management, blood tests and their interpretation). The scenario can be implemented as a preset or dynamically changed during the simulation. Thanks to this, the instructor has a constant influence on the course of the simulation. It can be used at various stages of education – from learning and verification of knowledge (OSCE) to compulsory training and CPD sessions.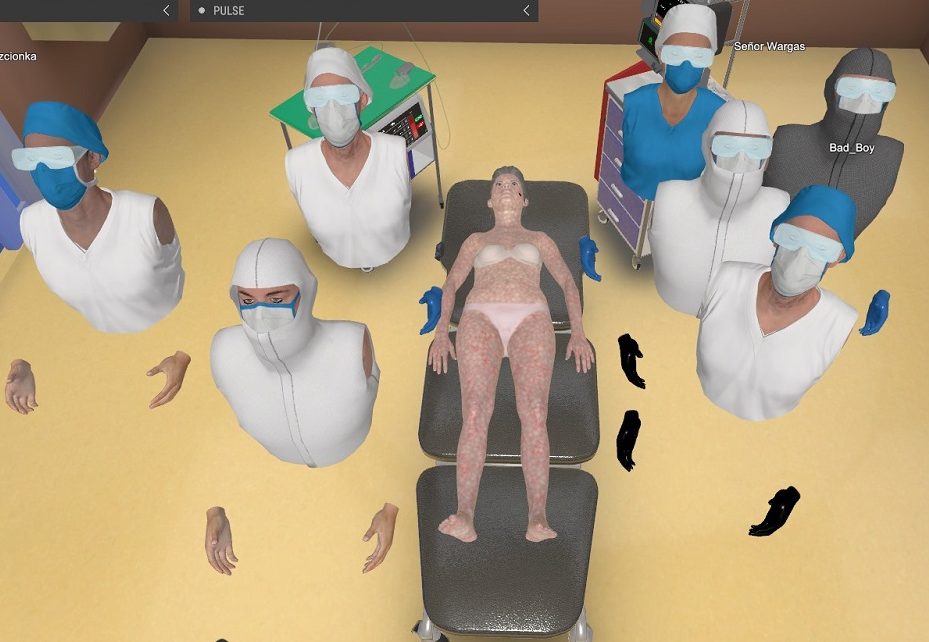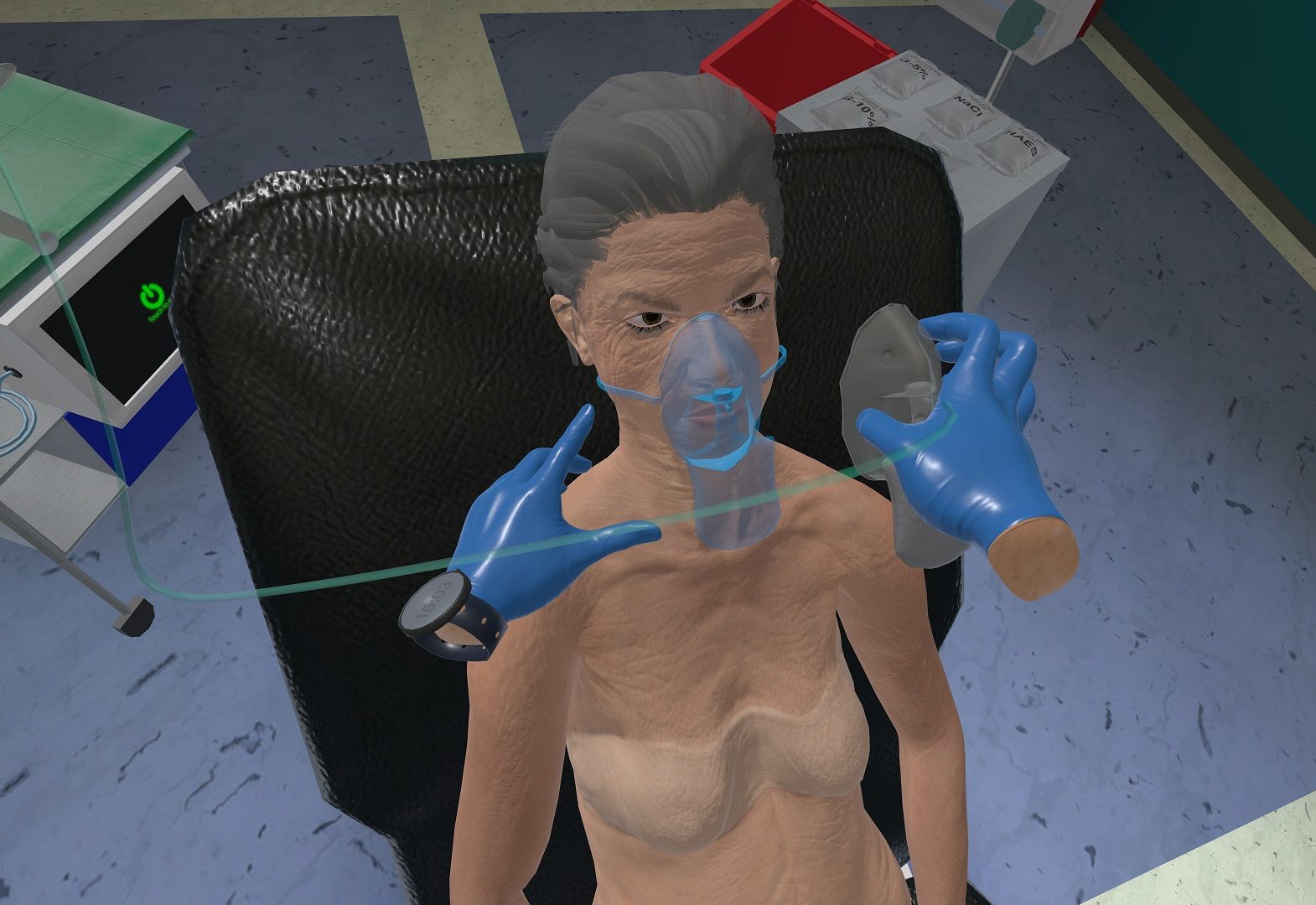 During the simulation, participants can learn how to operate medical devices and use the available equipment. The virtual defibrillator, virtual ventilator, virtual drugs and other medical devices and instruments that participants can use during the virtual simulation work exactly like their real counterparts.
In addition, during the simulation, participants can order tests and interpret their results. It is the instructor who decides in real time which test result will be available and how they will change during the simulation.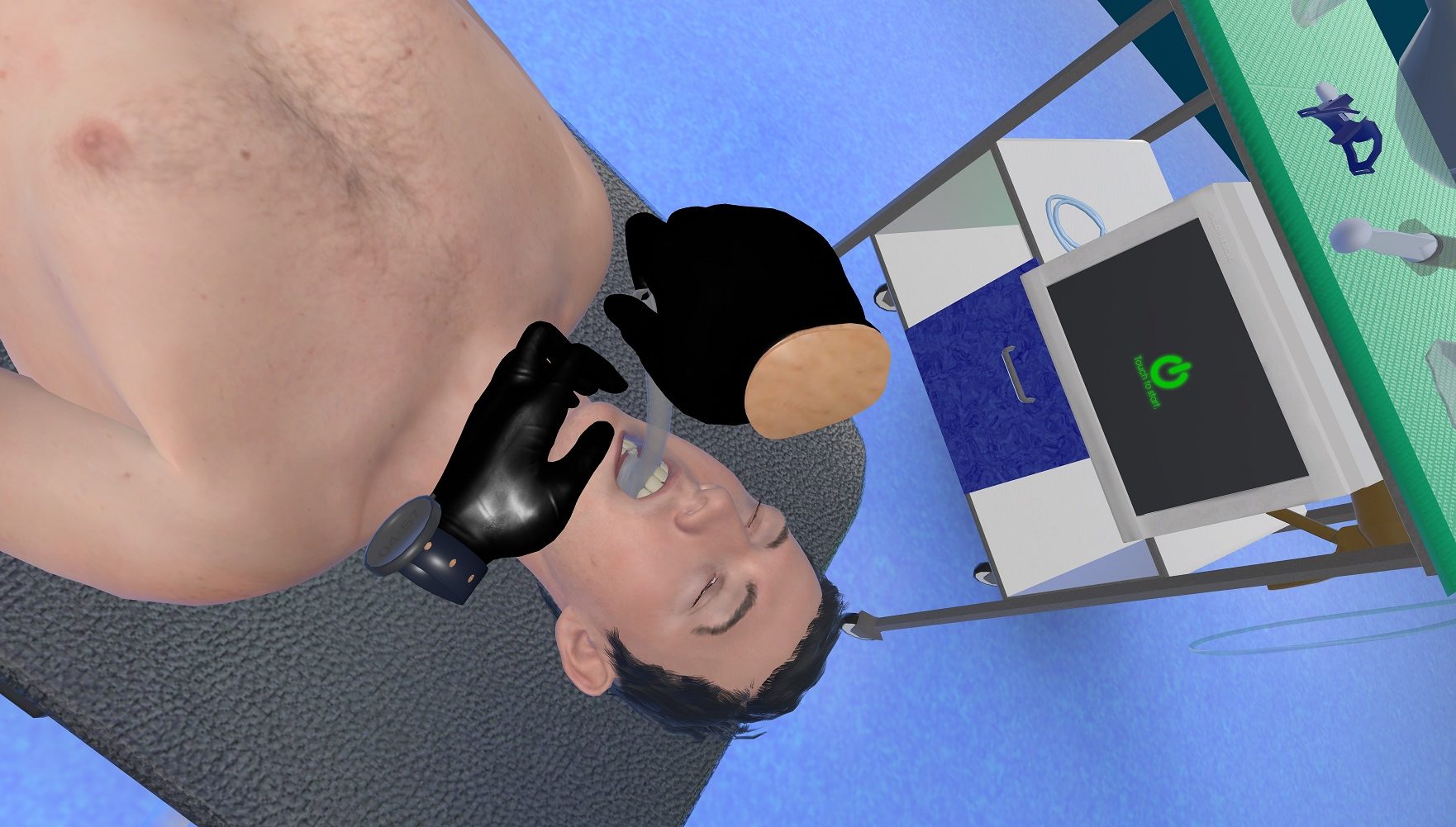 After the simulation is completed, the instructor conducts a debriefing. The debriefing mechanism allows for real-time voice communication between the instructor and the students. All simulation participants and the instructor have at their disposal a set of all activities performed during the simulation. In this way, students can also self-assess.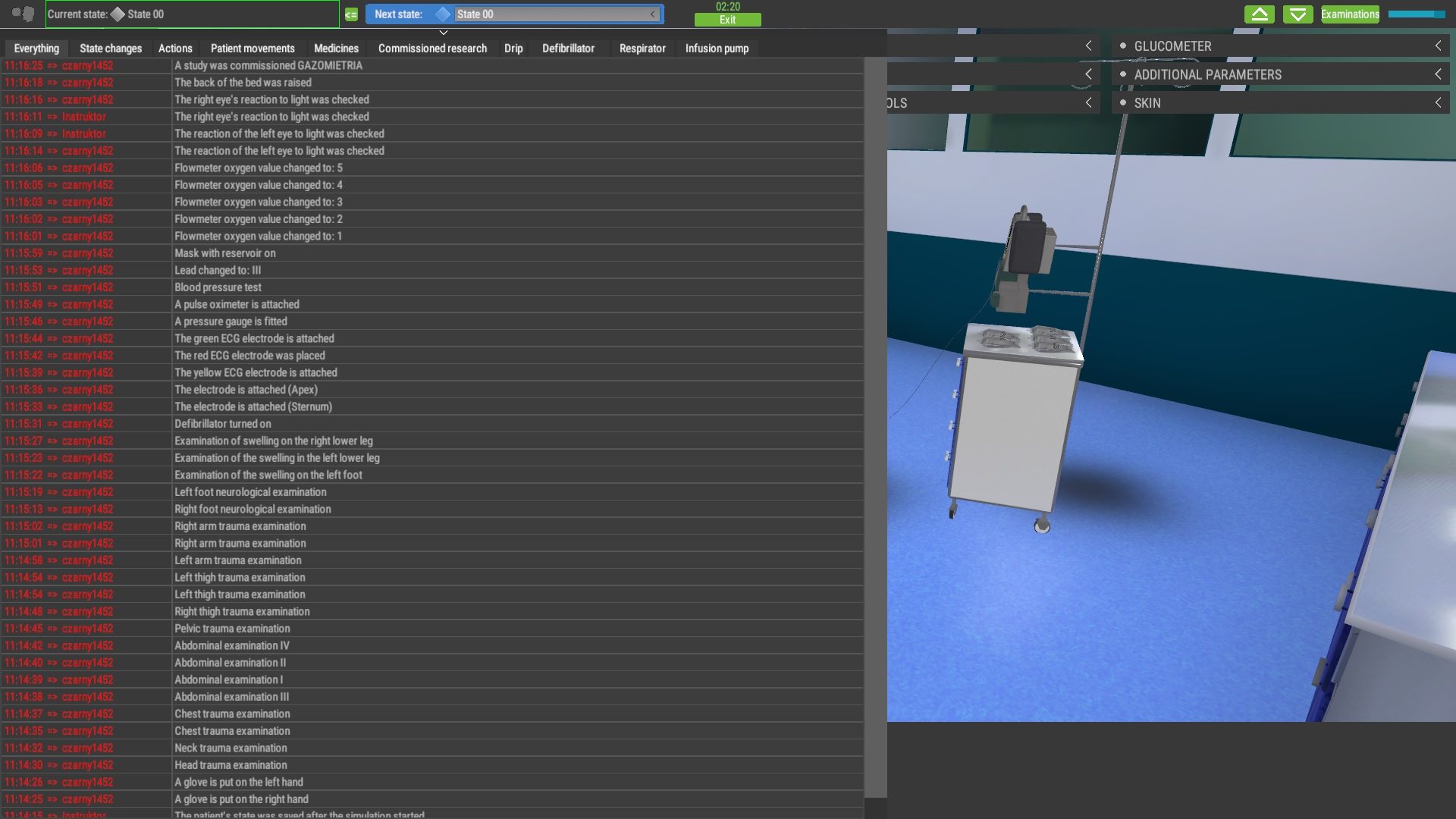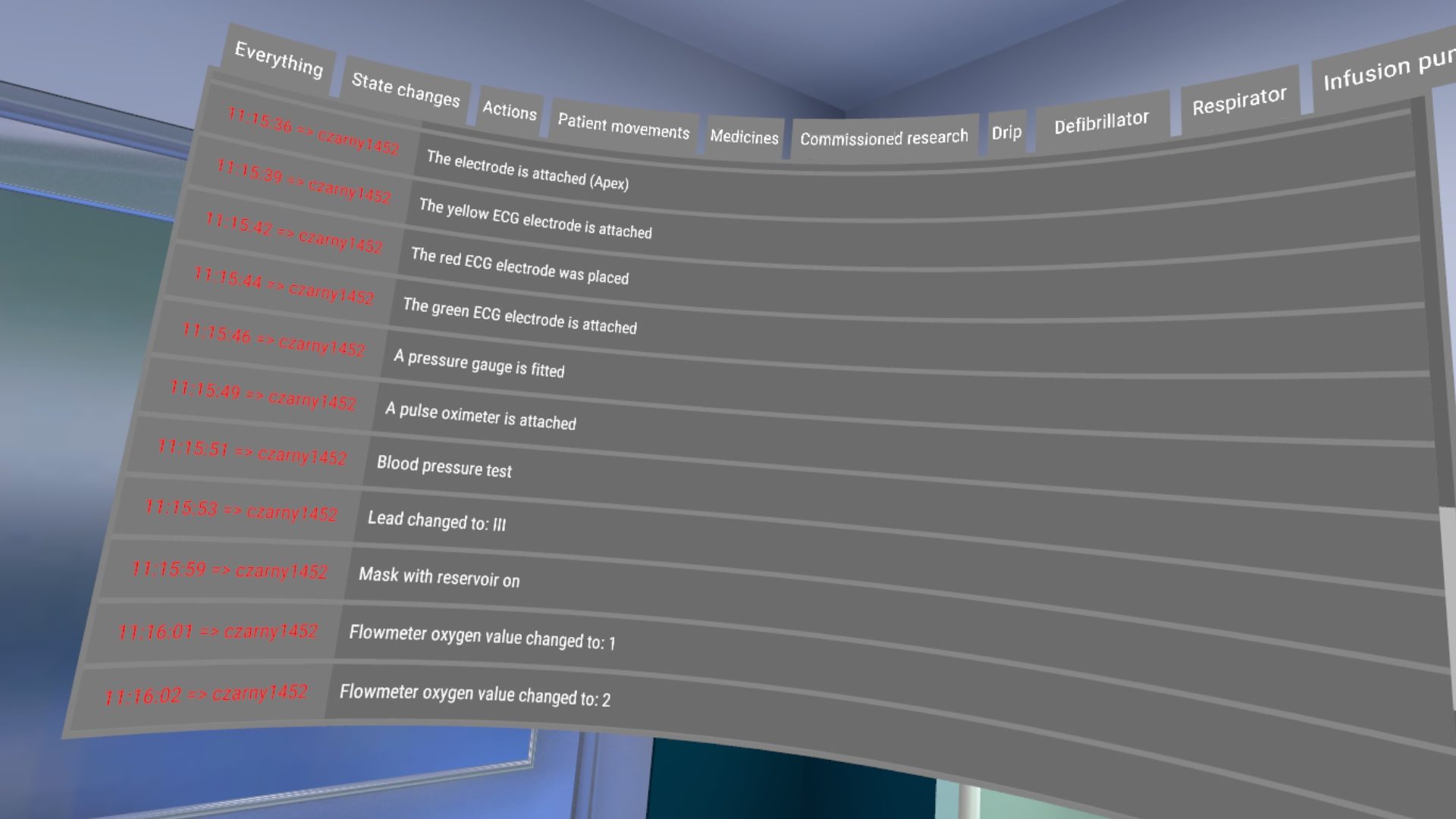 Partners in building a VMS